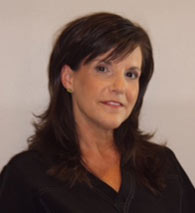 Wendy has been involved in quality dental care for over 20 years, and holds both Certified Dental Assistant, and Expanded Functions Dental Assistant credentials.
She says, "I have a strong desire to learn and surround myself with the latest in technology in dentistry which is one of the reasons I was attracted to Ayan Dentistry. My interest in CAD/CAM dentistry along with a vast knowledge of aesthetic and smile design, makes me a perfect fit for our team and patients."
Wendy received her dental education in Akron Ohio, at West Palm Beach Community college, and UF.
When not at work she enjoys working out, traveling, and spending time with family and friends.
For more information about how our team of dental professionals can help make your visit a pleasant one, please call (239) 732-9000.